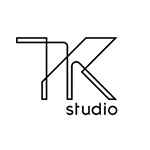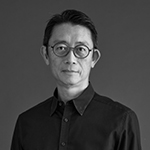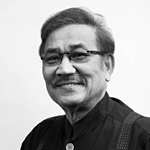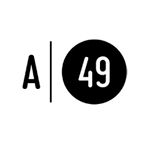 Nong Fab LNG Terminal


Location & Year
Bangkok, Thailand, 2019
Area
29.7 ha
A juxtaposition of industry and nature
TK Studio Co. Ltd., a Bangkok-based firm specializing in landscape architecture, is proud to announce development plans for the new Nong Fab LNG Receiving Terminal terrain, located near Amphoe Mueang Rayong, Thailand. The expansive 29.7-hectare site includes 21.6 hectares of land to be used as a receiving terminal, for storage and for regasification processes, while an additional 8.1 hectares of land is designated as an office zone.
Validating the firm's innovative and sustainable approach and to environmental design, the Nong Fab LNG Receiving Terminal project has been shortlisted by the World Architecture Festival, with winners in several categories to be announced in Amsterdam in December.
An industrial oasis
The client, PTT LNG Company Limited, is a subsidiary of PTT Public Company Limited, Thailand's largest energy production company accounting for approximately 70% of the nation's overall power supply. The new world-class receiving terminal and industrial plant was conceived in response to increased demand for energy consumption in Thailand, and the multifunctional office complex will include facilities to accommodate conferences and outdoor seminars.
Greenspace and environmental innovation characterize the site design plan. In addition to striking a delicate balance between functional, state-of-the-art architecture and a wide variety of ecosystems, the expansive site will predominantly run on renewable energy generated through wind and solar power. At the core of the 8.1-hectare office zone, a large glass dome will house a climatic atrium. The atrium will be highlighted by a large waterfall, providing a Zenful aesthetic while functionally contributing to water circulation throughout the site, as well as to the generation of moisture for cloud forest plant communities. A living green roof will harbour animal habitats and will provide an additional layer of insulation to the site's functional architecture below.
Built to TREES standards (Thai's Rating of Energy and Environmental Sustainability), the climatic atrium will seamlessly connect the site's functional architecture to the surrounding external environment, which includes abundant landscaped grounds and forested areas. The
external grounds will feature a large retention pond stocked with filtered runoff water collected from throughout the site. The retention pond will contribute to sustainment of the site's forested areas and surrounding ecosystems, while also contributing to increased carbon sequestration.
no images were found
Ecological challenges
Attainment of equilibrium between topography, hydrology, vegetation and a project's end users resides at the core of TK Studio's landscape design philosophy, regardless of the scale of a given project. User requirements and site activities dictate design concept development, which includes elaborate research on environmental issues and collaborations with experts in a variety of fields. The receiving terminal project provides the firm with a unique opportunity to apply its landscape design principles to the harmonization of industrial development and nature, creating an environmental win-win situation that balances social interaction with ecosystem diversification, while also restoring neglected natural habitats.
A zero-waste scheme within the design concept has been introduced and will serve to reduce energy consumption and minimize generated waste. Excess chilled water from regasification processes will also be utilized to support a controlled atrium climate conducive to 23 species of temperate plant communities.
The term "Nong Fab" is a Thai expression referring to swampy terrain featuring an abundance of a hardwood shrub known as "Fab". The land acquired for the new terminal project was partially filled and leveled, leaving very little of the swamp area, and virtually no Fab. From the outset of the project, the TK Studio team focused on reversing that process, studying historical remote sensing data to find ways to optimize existing natural drainage, restore the damaged swamp, reintroduce Fab and implement a full-blown reforestation program. As a result, the project will reintroduce endangered indigenous vegetation amongst 200 native plant species, while nurturing forests and ecosystems optimally selected for their compatibility with the site's environmental conditions and intended uses.
About TK Studio
Operating from a small Bangkok-based studio, TK Studio Co. Ltd. specializes in landscape design, passionate in delivering natural planting design, creating resilient habitats and solid designs aimed at minimizing environmental impacts and ensuring sustainability. In order to foster healthy ecosystems, the firm believes that humans and other living species must be equally considered in the design process, resulting in development of a variety of outdoor experiences for its clients that incorporate key elements of an existing site's environment, its surrounding areas and end user culture.
TK Studio views each new project as unique, combining fresh ideas with core fundamental principles in order to develop the best design solutions for its clients. The firm's greatest strength is its people, with a passionate staff that contributes thoughts and ideas throughout the design process, from conception through to construction.
For more information on TK Studio Co. Ltd., please visit http://www.tkstudio.co.th/
About Architects 49
Architects 49 was established in 1983 by Nithi Sthapitanonda. From the beginning, his vision has always been timeless architecture with clean, simple, and elegant lines. With a keen interest in Thai art and architecture, our founder established the groundwork for present generations to follow. Our team has since expanded to more than 200 collaborators, working on projects around Asia and in the Middle East. Our diverse team enables us to create a broad range of architecture, from small scale residences to large scale mixed-use projects. We approach each project differently, with the belief that each one should have its own distinctive character.
For more information on TK Studio Co. Ltd., please visit http://www.a49.com/