Dear participants of the festival Architecture Week Praha 2016,
Let me welcome you in this way and express my wish that the festival be an enriching event for you, inspiring both
your profession and your life in the future.
A turbulent development of technologies in recent years results in changing our view on the life style in the cities.
At the same time, we can see that as a civilization, we are beginning to encounter the limits of rapid economic and
population growth, and we need to seriously ponder the question of how far we are heading. As a Mayor of Prague,
I am of course no exception, and I can honestly say that I am seriously dealing with this issue in relation to the capital
city, just as my colleagues do.
I am convinced that in case of Prague, no catastrophic scenarios need to be laid out yet. Prague is a city with
a great potential, full of skillful and hard-working people. I think it is our duty to give them a chance to freely express
their opinion to further development of the capital city, and thus to influence it. Likewise, it is necessary to look
around and draw experiences from other cities in the Czech Republic, as well as from abroad. Many positive things
can easily be applied also in the conditions of our city, and just the same, Prague can be a source of interesting and
inspiring ideas for the world.
Therefore, I am pleased to take the patronage over such an event as the Architecture Week 2016, and thus to
support the idea of mutual transfer of ideas and experiences. Our city definitely deserves it.
Adriana Krnáčová
Mayor of the Capital City of Prague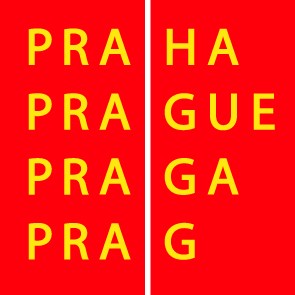 Magistrát hlavního města Prahy / City of Prague, Prague City Hall
Mariánské náměstí 2
110 00 Praha 1
Česká republika / Czech Republic
Zdroj: redakce AW, Organic City 2016