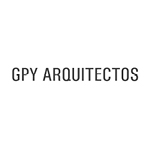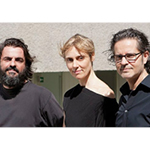 Fuerteventura Biosphere Reserve Headquarters
Location & Year
Corralejo, Fuerteventura, Spain 2019
Team
Juan Antonio González, Urbano Yanes, Constanze Sixt, Andrzej Gwizdala.
Website
A Sustainable Water Culture for Islands
The design for the new Biosphere Reserve Headquarters in Corralejo tackles the challenge of water management on Fuerteventura, an island marked by an exceptionally dry landscape and scant rainfall. For centuries, the inhabitants of the island have developed an impressive range of water engineering techniques in order to collect, guide and store the limited water resources, enhancing the island's cultural and natural heritage.
no images were found
Our design aims to make the most of this potential by reclaiming some of the traditional elements and transforming them into a multilayer, architectural mechanism for rainwater harvesting and storage.
The lower layer of our proposal is inspired by the traditional 'alcogida' (catchment area) and 'caño' (earth ditch). It takes the shape of an artificial landscape that captures and guides the rainwater into the centre, which is built into the terrain, surrounding a patio-garden. Here, the water is reused for irrigation and cooling, and also for washbasins and toilet flushing. Moreover, this new landscape helps to reduce the visual impact of the built volume and contributes to minimizing the energy footprint by applying passive cooling strategies.
The upper layer, inspired by an endemic plant species, is designed as a lightweight canopy-funnel made out of a glass fibre-reinforced, silicone-coated fabric with a structure of metallic tubes and cables, which is rooted using an 'aljibe' (underground cistern). More than a simple sun and wind shield, this complex shape is a protective element that is equipped with PV components that generate energy and, at the same time, are capable of harvesting stormwater to maintain a proper humidity level in the garden below.
This floating element highlights the presence of the semi-underground building at the urban and territorial scale. It becomes a landmark that embodies the unique and emblematic role of the Biosphere Reserve as the avant-garde actor in the implementation of emerging technological solutions that address green and blue economy issues.
As a result, by creatively integrating traditional water management techniques, our design for the new Biosphere Reserve Headquarters contributes to the future ecological development of the island of Fuerteventura. In more universal terms, our proposal can be seen as an adaptive example of a sustainable water culture in insular territories.