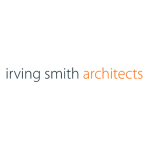 SCION Timber Innovation Hub
Location & Year
Rotorua, New Zealand 2020
Area
1,800 m2
Client
SCION, New Zealand Forest Research Institute
Team
Irving Smith Architects & RTA Studio
Website
Come walk in our forest
The SCION Timber Innovation Hub provides a welcome to the New Zealand Government's Timber Research Institute campus in Rotorua, New Zealand; an educational invitation to come learn new and sustainable ways of resourcing and building with timber.
The building reveals itself like a forest on arrival with entry-level café, display and communal areas providing a real-life experience of science. Timber research is visibly happening in the upper floors and within a three-storey engineered-timber diagrid structure which challenges stereotypes to timber structural buildings.
no images were found
The expression of the diagrid legibly demonstrates that timber structural buildings do not need to be designed like steel and concrete buildings. Timber buildings can act more like trees where strength follows the continuous grain of the wood. Here, an innovative timber structural node transfers loads and holds a seismic fuse to yield and be replaced after an earthquake. With this simple shift in thinking the structural size of the timber has reduced by around a quarter.
Thinking harder about how what timber is good at and how timber buildings might be better prefabricated and pieced together has resulted in a scientific demonstration of how we might build tomorrow. Being smaller means timber construction is easier to handle, transport and sustainably resource. It means buildings are better placed to sequest carbon. Better to build more often in timber than to just build bigger; Sustainability doesn't mean more, it means less.
Come understand the value of timber research and innovation. Come walk in our forest.