The topic of this year's Architecture Week is organic city.
From its natural character, each city is organic, if it develops permanently, albeit some change more dramatically than others do. The population of this planet is in motion and it exerts decisive influence over the cities, which change quickly into places where people work, live and relax.
Do you consider any European city for organic?
London is an eminent example of city that grew up organically all the time. Often, it is described as a series of interconnecting villages.
The city structure has changed considerably. Industrial zones disappear, commercial and administrative centres grow, the traffic is getting dramatically stronger. Where will this development continue? Can we go this direction any further?
We must exercise authority over the development of our cities. Starting from the central and local politics at the macro level, up to individual subjects that form our cities at micro level. People must move to maintain the life pulse, but the traffic forms will change. London for example presented right now a future system of cycle traffic in our road network.
Contemporary modern architecture is very global. Can we say the same about city planning?
Cities all over the world have different approaches to urbanistic planning, although the final goal should be similar – to create and improve cities so that people would like to work and life in them.
It seems that contemporary architecture all over the world speaks the same language. Do you perceive it as a problem?
All architects have similar education so that practical life leads them to certain arrangement, certain construction, and that is why individual loses space for innovations and voicing of variedness.
How can cities maintain their identity?
One cannot say that retail globalization led actually to birth of very similar cities. Local character and people will always lend the city its identity.
Your company has experience with designing abroad. Is the approach of authorities and investors there different, compared to Czech Republic? Does it help you in your work?
Our company is active in 14 countries all over the world. In our ateliers, a very international team of 15 different nationalities works. Each place means other challenges, but with them, new possibilities emerge. We build every project on certain fundamental principles; a distinct place is just another variable factor in creating the design.
And what about the common public? In our country, modern architecture is sometimes regarded as an extraneous element; it is not always accepted well…
The humankind is set up of balance between introverts and extroverts; we accept it, or we initiate a change. Often, when people get explanation, they understand it better. Right now, we had a public exhibition of our projects and the public accepted it very well. One woman even called our design beautiful!
Can you describe your new project more in detail?
We work on series of new projects, including the biggest kindergarten in the world in Singapore. After the opening in 2017, it has capacity of 2100 children at the age between 18 months and five years. We like to design educational buildings; they are per se playgrounds for organic development of our children. Because in the future, they will decide about our permanently progressing, organic cities.
---
Early Years International School
This groundbreaking scheme in the preschool education provides a multicultural educational centre for over 2000 children and 400 members of supporting staff.
Bogle Architects developed an architectonical and educational vision that ensures multifarious didactic environment for children, parents and employees. The design makes the big building of over 50 000 m2 cosier and more personal. This is achieved through creating "groupings" of similar size and four classes as a standard "kindergarten at the end of the street". These groupings are situated over the pedestal where an extensive traffic network performs with its arrivals and departures of busses, cars, cabs and with pedestrian movement.
The groupings are distributed into five or six floors on top of each other as interconnected and penetrating blocks and resemble disarranged children's toys. The pedestal provides also external playing space, swimming pool, multifunction hall and specialized classrooms for art, music and dance teaching. An external roofing from ETFE plastic film ensures protection against the elements but it also breaks uniformity of the school façade towards the street. Green walls and external balconies for plays, which are at each class' disposal, offer exterior educational environment necessary for advancement of small children. This system was designed in cooperation with prof. Gary Moore from University in Sydney and specialist in early education Rosie Long.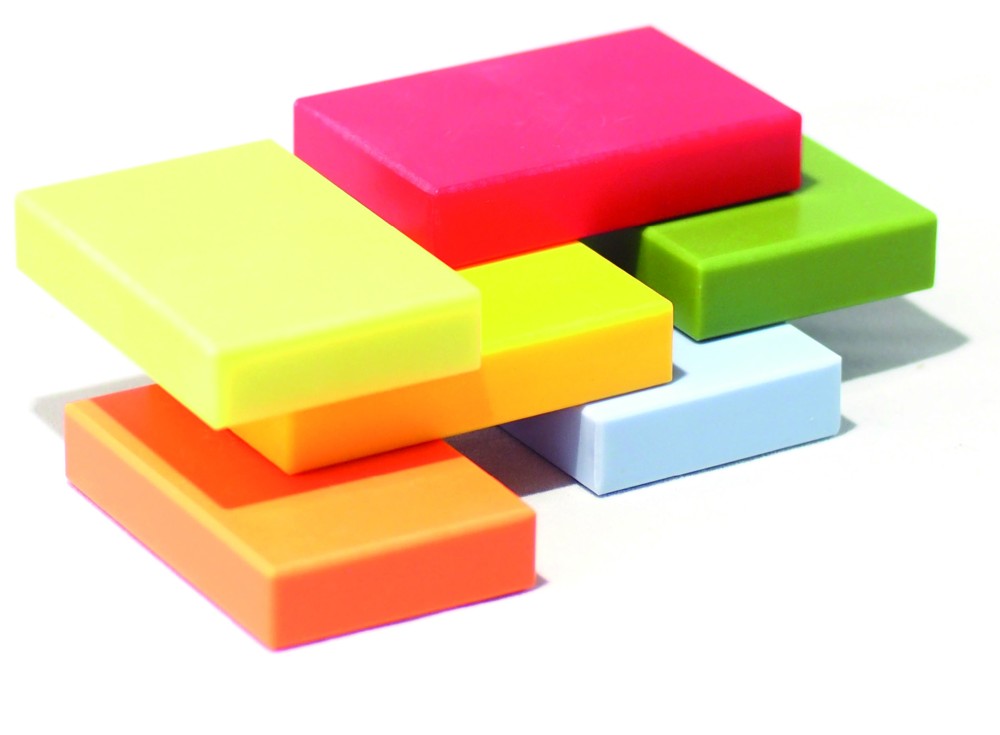 ---
Ian Bogle
Chief Executive Officer (UK/Asia)

Bogle Architects s. r. o.
Revoluční, 1502/30
110 00 Praha 1
Czech Republic
+420 224 815 087
prague@boglearchitects.com
---
Source: AW editors, Organické měsot 2017