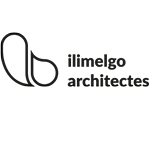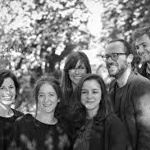 Vertical farming complex



Location & Year
Romainville, France 2019
Area
2,060 m2
In collaboration with
The city of Romainville
Team
Secousses – associate architects; Scoping, Étamine, Terreauciel, Land'act
Website
The Market City – cultivating the city of tomorrow
An innovative project open to the city, the future urban agriculture building will be a responsible building enabling the development of a short food production chain, providing local residents with fresh products with a low ecological footprint, reducing the use of road transport and generating jobs.
no images were found
Our project for the urban agriculture building is based on 4 main principles:
Rationality of the functional organization
The sunshine study allowed us to define an optimal exposure of the facades following a south / southwest orientation favorable to the development of crops. At the intersection of the horticultural greenhouse and the industrial building, our project is organized within rational and flexible volumes, making it possible to easily organize the flows and spaces inside the building.
Enlivening of the neighborhood life
Beyond the organizational principles underlying the design of the future building, these are human values ​​that the building strives to encourage. These values ​​are manifested in the desire to grow food where people live and enliven up the neighborhood!
Constructive provisions
The constructive measures adopted are the result of a pragmatic approach to the needs and challenges expressed through the program, making prefabrication a regulatory principle.
Insertion into the site
Located in the heart of a site in full renewal, the future building constitutes a strong signal, whose volumes are inspired on the templates of the retirement home and the building K which act as intangible benchmarks in the strict respect of the rules of town planning. Designed as a controlled bioclimatic environment – combining heat production systems, ventilation and lighting within efficient thermal envelopes adapted to plants – the future urban agriculture building aims to participate in the life of the neighborhood and transmit values ​​and principles of circular economy.
ilimelgo is a Paris based architectural firm which won the competition held by OPH Romainville for the design of an agricultural building in partnership with Secousses architects, Scoping, Étamine, Terreauciel and Land'act.