To what does your company pay attention and why do you have decided to participate at the Architecture Week Festival?
AFI Europe is a real estate development and investment company being active in Central and East Europe, altogether in eight countries. We pay attention to designs, implementation and management of residential, office, business and industrial projects. In the Czech Republic we started in 1997; to our first projects belonged Flora Palace, which we built and operated eight years, other projects were AFI Palace and shopping centre in Pardubice, office project Classic 7 Business Park and many residential projects. We are active also in other cities in the Czech Republic, have big activities in Romania, large office and shopping centres. One of our biggest shopping centre is AFI Palace Cotroceni in Bucharest, further a big office project in Serbian Beograd; we are active also in Bulgaria, Poland, Germany and Hungary. We believe that developer's activities contribute to changes and urbanistic development and that is why we participate at the Architecture Week Festival. We want to show what our occupation is and how we can contribute to the city development.
For example, our project Classic 7 that we have implemented in three phases and completed a short time ago significantly changed part of lower Holešovice. At the time when we started there in 1997, only two ruined and abandoned buildings stood there and the whole area dilapidated. After completion of the first project stage, we started an intensive marketing campaign and it was very difficult to gain some leaseholders there because all people knew Holešovice just as an ugly and ruined part of Prague. Now, you can find over 32 000 m2 leasable spaces there, the object is fully rented and in the curse of time, other new interesting premises arose in the neighbourhood.
You implement projects in different countries. Is the approach to city planning and new construction for example in Poland, Hungary, Bulgaria or Romania different from our country?
We approach every locality individually and based on many aspects, we evaluate it and see how it can be utilize and what can be built there. We certainly follow the commercial perspective too, but we know that without a right connection and involvement into surroundings no project can be economically successful. Through our projects, we try to improve the environment as a whole. Each country and every single project have their specific conditions, not a single project has similar characteristics as another one that we already implemented.
How the topic organic city has addressed you? How do you imagine this ideal city?
I think that organic city means city as a "living organ". It has different functions, consists of different elements and lives thanks to mutual synergy between them, and that's what we seek in our projects: everybody has to correspond with his surroundings.
Would you label some Central European city or its part as organic one? And what about Prague?
I live in Prague for 14 years and like it very much. I have really a personal relationship to this city. I think Prague makes enormous effort to protect its culture and architecture; it does well in maintaining its historical character and atmosphere. I see here a very positive progress even if it is very difficult to pursue new projects in such a city – but for me, it is very interesting to work here.
How important is the quality of environment in your projects? Is the potential of possible improvement significant for you?
That is a fundamental question. I believe that everyone can see how important the environment in our projects is. Speaking in economic terms, for each developer would be probably most efficient to build simple compact rectangular buildings just near the subway or a highway; the construction would be rapid, not expensive, the spaces would fast find their tenants… We try to combine all criteria optimally. For example by Classic 7 project, we connected reconstructed protected historical buildings with new elements and tried to create pleasant locality where people not only work. We have a green vegetation there, water elements, piazzas between buildings, where you can find cafés, shops or supermarket… There is life also at the evening. Some places we would perhaps rent more favourably but we decided to create a living atmosphere, no dead office object. By all our projects, we invest in public spaces with green vegetation, bodies of water etc., to improve the quality of environment.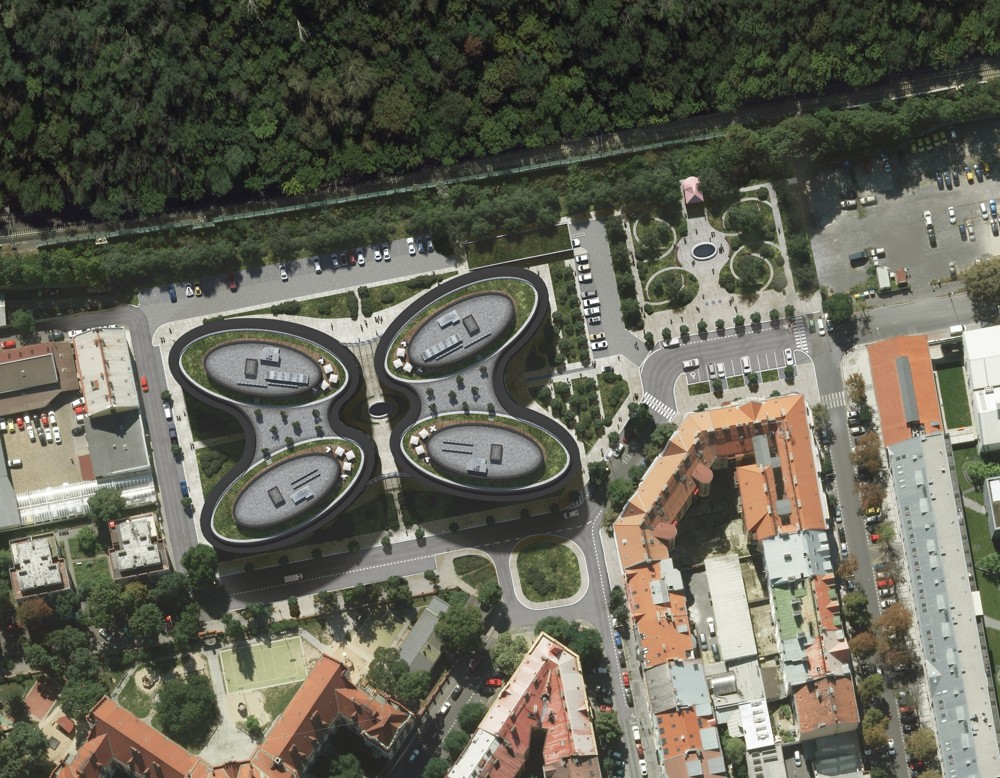 What interesting projects do you prepare for the future?
In Prague, we work in several city parts and currently, we prepare some 1000 dwelling units in different premises to be built. For some time, we already work in Karlín on the project named Butterfly, directly at the foot of the Vítkov Hill; much effort was devoted to its design and we consider possibilities how to integrate it into surroundings there; we really care about it a lot. Another big project is the AFI City in Prague 9, which is just in the first phase – a residential part with 250 dwelling units in Kolbenova Street. This is another long underutilized area with all preconditions to undergo a change into new residential district with offices and commercial spaces. Altogether, there will be some of 150 000 m2 useful area in four segments – housing, offices, retail spaces and services.
Our biggest current project is Tulipa Třebešín near the goods station Žižkov. The former brownfield will quickly change into a beautiful residential zone with 700 flats. We will also build shops and infrastructure and donate them to the city quarter – one kindergarten for all inhabitants of Prague 3, not only for the flat holders. Now we finish the first phase with 180 flats.
Opening foto: Doron Klein, executive director of the developer AFI Europe 
Source: AW editors, Organické město 2016